When is the last time you reviewed your processes from start to finish?
Process improvement and optimization focuses on maximizing your bank's unrealized potential and getting the highest performance from each department daily.

Let our Six Sigma Certified Experts support your internal departmental champions with identifying and prioritizing opportunities for process improvement. Your team will control the decisions and timeline, but will be supported by industry experts focusing on removing the waste from current processes. It's not about FTE reduction, instead we support your team in identifying ways to improve your bank operations in every department - all while focusing on providing a superior customer experience in all delivery channels.

Available Services:
Process Productivity Assessments
Feasibility Studies
Gap Analysis
Custom Process Mapping (start to finish for all departments)
Executive Seminars
Project Management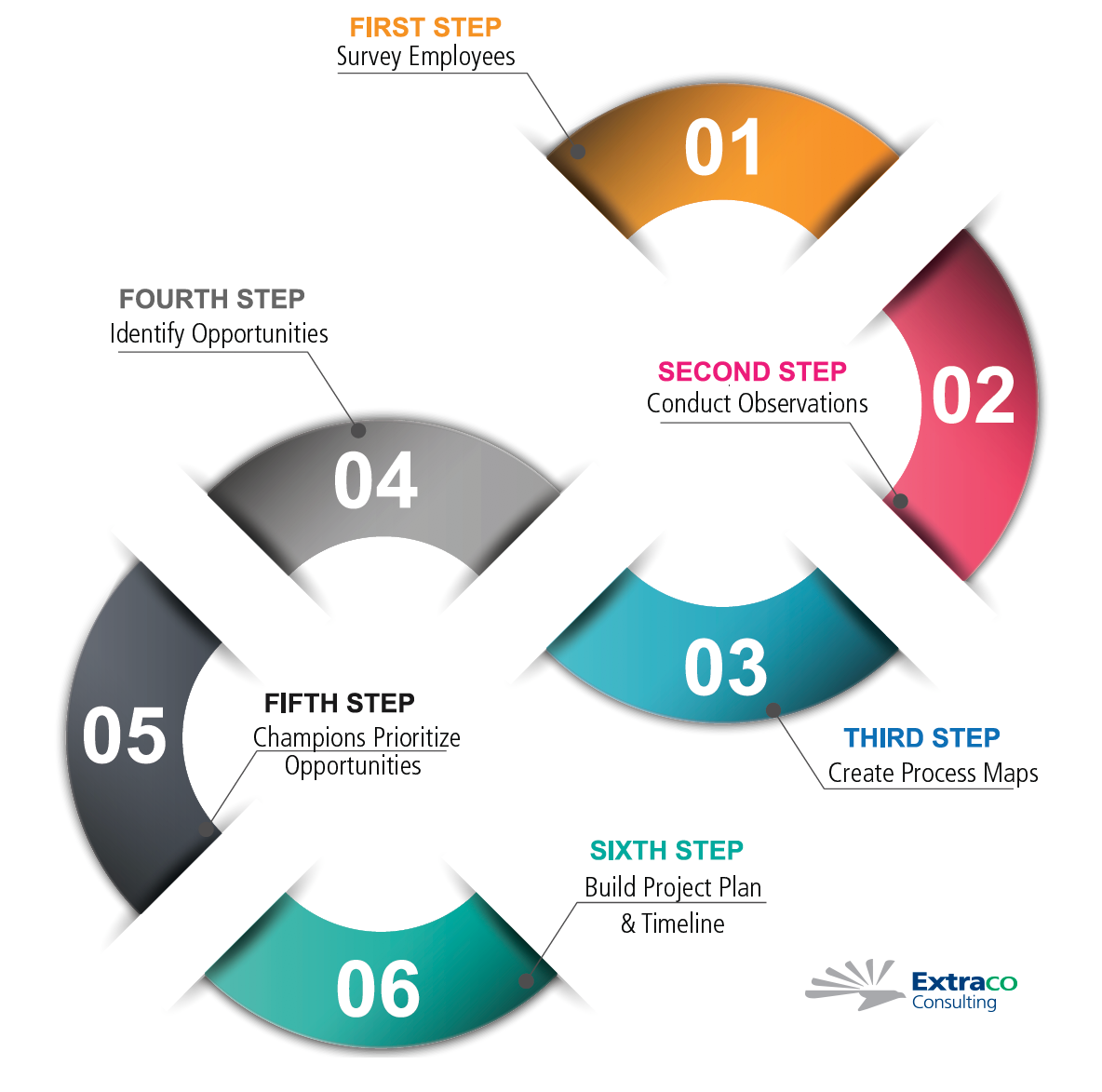 Defining Best Practices:
Administration and analysis of employee feedback via electronic survey
Onsite observation of how processes and procedures are actually being performed by employees
Process mapping from start to finish, including color coding by department, for easy distinction of work flow
Identification of opportunities and best practices for process and work flow improvement to gain consistencies and efficiencies
Facilitation of onsite workshops to support departmental champions in prioritizing recommended opportunities
Recommended project plan and timeline to support expedited results and tracking
Quantifiable Results:
Most organizations can see efficiencies in less than sixty days, especially when "quick wins" are identified and strategically placed throughout the project plan to maintain momentum in sharing successes internally throughout the project.
Many of our clients have experienced a cash-on-cash return of five to seven times the investment of dollars and energy put into the project, and in almost all cases the return is an annualized savings!

Request a Client Case Study